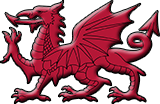 Keith's photos
A note about my albums… Some of the photos and web pages date back many years. Times change, cameras improve, standards rise, smartphones get invented. Which is to say, the older the pictures the more likely you will notice some problems viewing them, particularly on mobile devices.
The more recent photos are large, high resolution images, and best viewed on a large screen, although they should work reasonably well on a phone or tablet.
Everything here is of course Copyright © Keith Dunn. Email me for info or comments.
Enjoy!
Travel
2022
2021
2020
2019
2018
2017
2016
2015
2014
2013
2012
2011
2010
2009
2008
2007
2006
2005
Miscellaneous